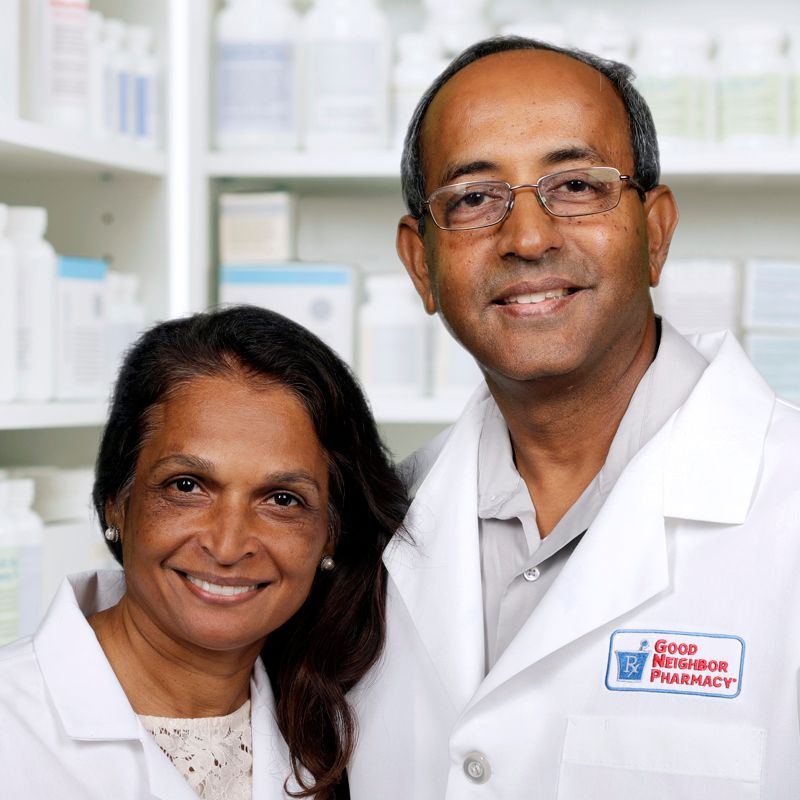 Hina's represents our group of family owned independent pharmacies located in Bakersfield, California. We opened our first pharmacy in 1996, at Mercy South West Hospital, in Bakersfield, followed by opening our second location at River walk Medical Plaza across from California State University Bakersfield. Our third and newest location is located at White Lane and Ashe Road. We are a experienced, energetic, and professional group of health care providers that are always up-to-date with the latest healthcare topics. We have over 70 years of combined experience in pharmacy, with 50 combined years in the independent pharmacy setting. The keys to our success involve an honest and personal approach in providing quality services, which allow us to build a trusting and dependable relationship with all of our patients. The growth of our pharmacies over the past 25 years is proof of our commitment to providing the highest level of personal quality care to our community.
Our mission is to provide unparalleled individualized care for you and your loved ones by offering several specialized services. These include prescription compounding, durable medical equipment, long-term care services, and immunization. No two people are the same thus we believe in treating everyone personally by spending the time with you and your health care provider to ensure that your healthcare needs are not only met but exceeded.
To exemplify our services, we offer free convenient delivery (some restrictions may apply; contact for details) to your homes and accept all major insurances. Our highly trained staff is diligent in respecting your time, needs and confidentiality.
What Our Patients Like Most About Our Pharmacy
"The leadership and their genuine concern for the community is 2nd to none. They have gone the extra mile to serve my family in making a difference in our quality of life."
"Great service that was super fast! They also offer delivery which is awesome, good prices on meds and actually cheaper than many other pharmacies."